Monsanto's Interpretation Center.
Monsanto's Interpretation Center Playground. Also known as Monsanto Space, and created in 1996 to manage maintenance, playground and leisure activities in Lisbon's largest green area, it covers approximately 90 square meters. The renovation, designed and executed by GASPAR, included the replacement of the SBR paving with the Corkeen system, maintenance of the existing wooden fencing, and installation of wooden equipment from sustainably managed European forests – designed and manufactured by Kompan.
GASPAR, in close partnership with the Lisbon Municipality and Corkeen, a company owned by Corticeira Amorim, have materialized here the first space in Portugal using the Corkeen system, a revolutionary solution of impact attenuating surfaces for playground and leisure spaces.
Impact on the City – The project is integrated in the scope of the European Green Capital 2020 award. The distinction, the first granted to a Southern European capital, results from the evaluation of a set of international experts on 12 indicators that aimed to assess the sustainability of the Portuguese capital. José Sá Fernandes, Lisbon City Councilor for the Environment, Green Structure, Climate and Energy, recognizes "the inestimable value of this innovation by Corticeira Amorim in building a more sustainable city, which should be replicated in future projects".
Interesting Facts – Produced with cork, a 100% natural, recyclable, and renewable raw material, the innovative Corkeen flooring combines safety, accessibility, and sustainability credentials. Developed according to the principles of circular economy, the Corkeen system results from the full use of waste from the cork industry, the energy for its production comes from the use of biomass (cork dust) and at the end of the life cycle all materials will be reusable.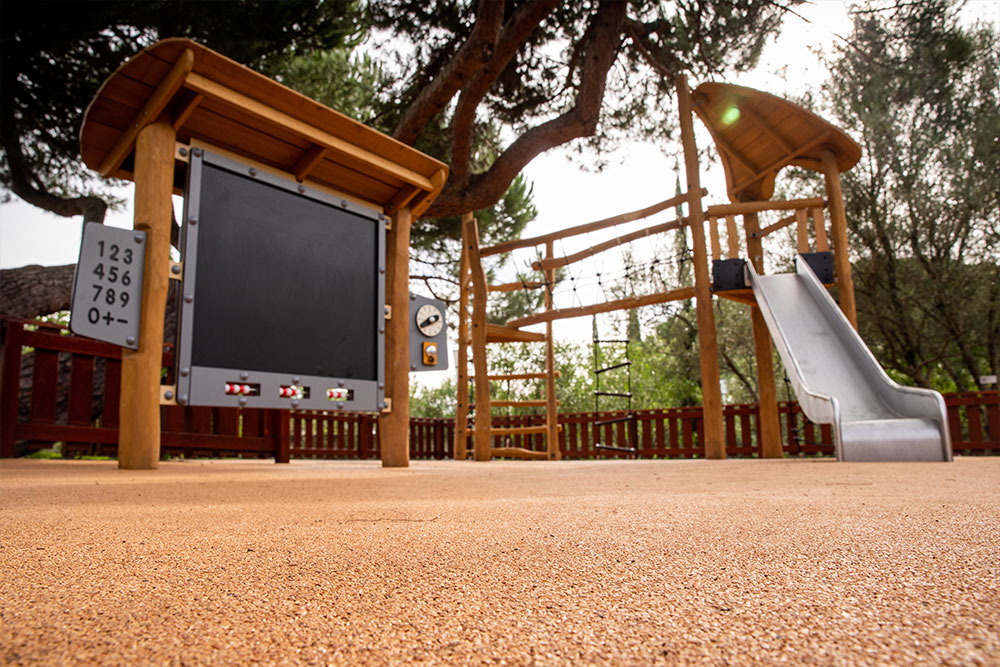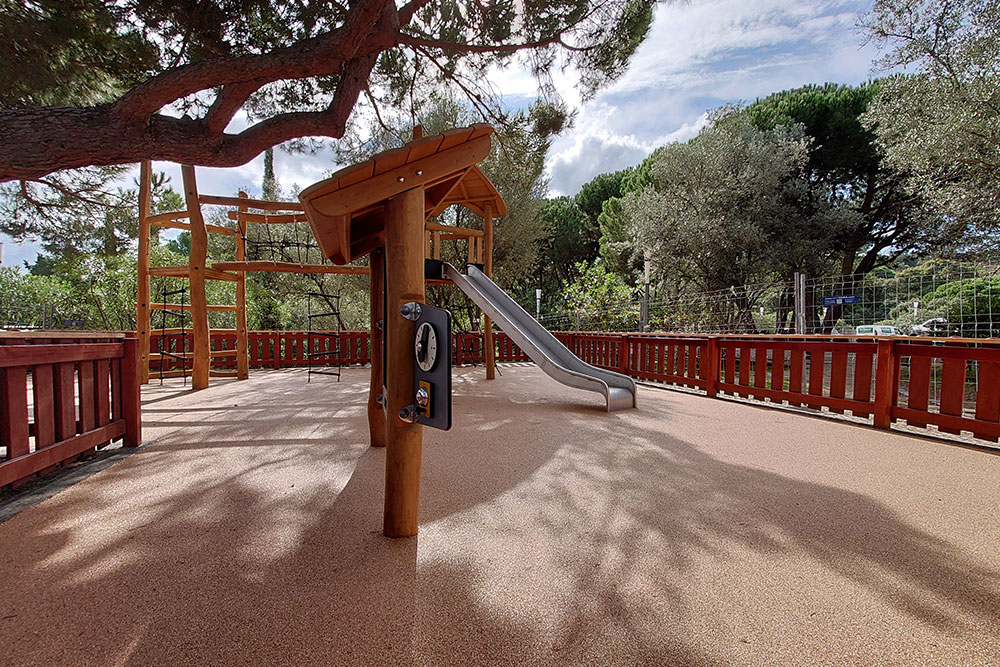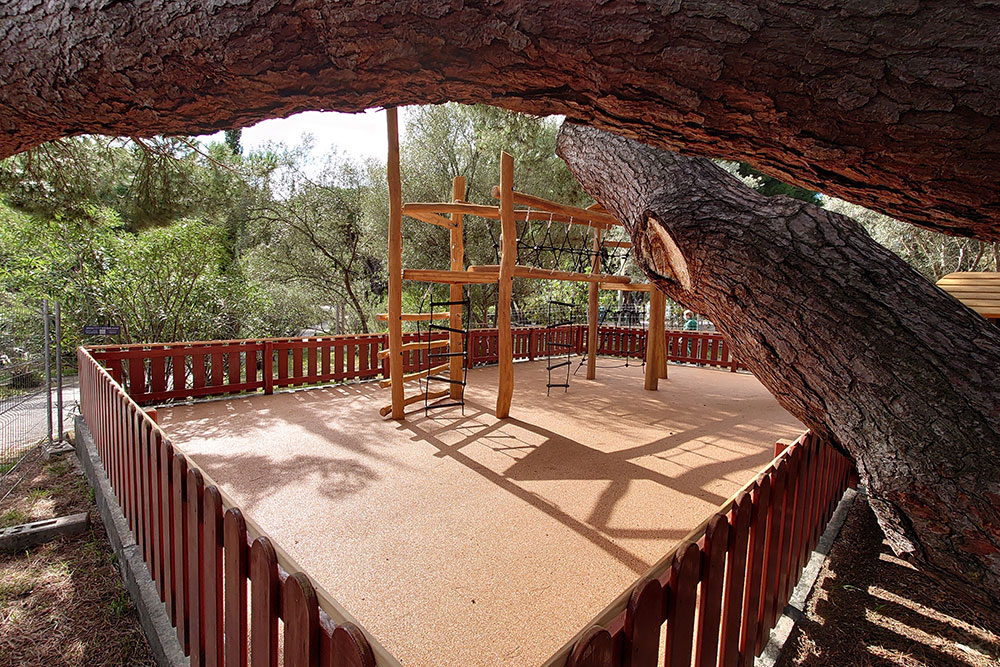 We act to continue to be the company of reference
in improving the quality of life in cities. With this project we will:
01
Promotion of air quality.
02
Innovate in public space.
03
Promotion of the circular economy.
04
Stimulating Play and Recreation activities - developing cognitive, physical, social, and emotional skills.
05
Prevention of risks of chemical contamination.
06
Prevent road accidents.
07
Integrate information technologies and social networks applied to the quality of life of populations.
08
Protecting the oceans and combating microplastics and other forms of pollution.
09
Promoting happiness, communal and individual, in an urban environment.
This project contributes to the following goals
of the UN Sustainable Development Goals:

( 11.6 ) By 2030, reduce the adverse per capita environmental impact of cities, including by paying special attention to air quality and municipal and other waste management.
( 11.7 ) By 2030, provide universal access to safe, inclusive and accessible, green and public spaces, in particular for women and children, older persons and persons with disabilities.
( 12.4 ) By 2020, achieve the environmentally sound management of chemicals and all wastes throughout their life cycle, in accordance with agreed international frameworks, and significantly reduce their release to air, water and soil in order to minimize their adverse impacts on human health and the environment.
( 12.5 ) By 2030, substantially reduce waste generation through prevention, reduction, recycling and reuse.
( 12.8 ) By 2030, ensure that people everywhere have the relevant information and awareness for sustainable development and lifestyles in harmony with nature.
We believe we should be agents of reflection and definition of the future of cities, offering the best solutions for each project.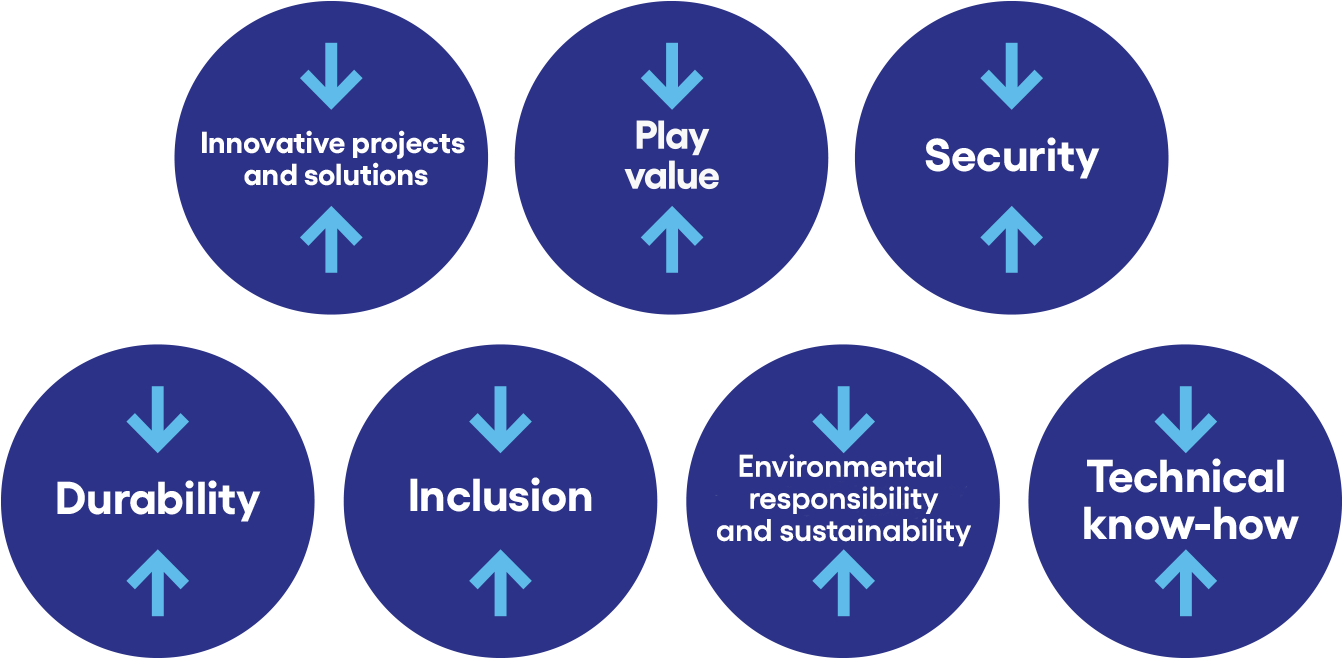 Make your projects come true.