EMEL contacted us to implement a system of classified cyclist counting, allowing Gira's offer to be adjusted according to the demand in the city of Lisbon.
We have designed a fully self-contained, energy-efficient, vandal-resistant solution with 4G communications.
The working principle of the sensors is a combination of LIDAR + RADAR, reaching and exceeding the contracted precision levels. All collected data is hosted in the Cloud in real time and made available both in a dedicated interface and directly to the "Intelligent Lisbon" ("Lisboa Inteligente") data portal.

Because it is a relevant information for all users, the system also includes 2 message boards informing about the volume of cyclists and CO2 emission savings when circulating by bicycle in Lisbon.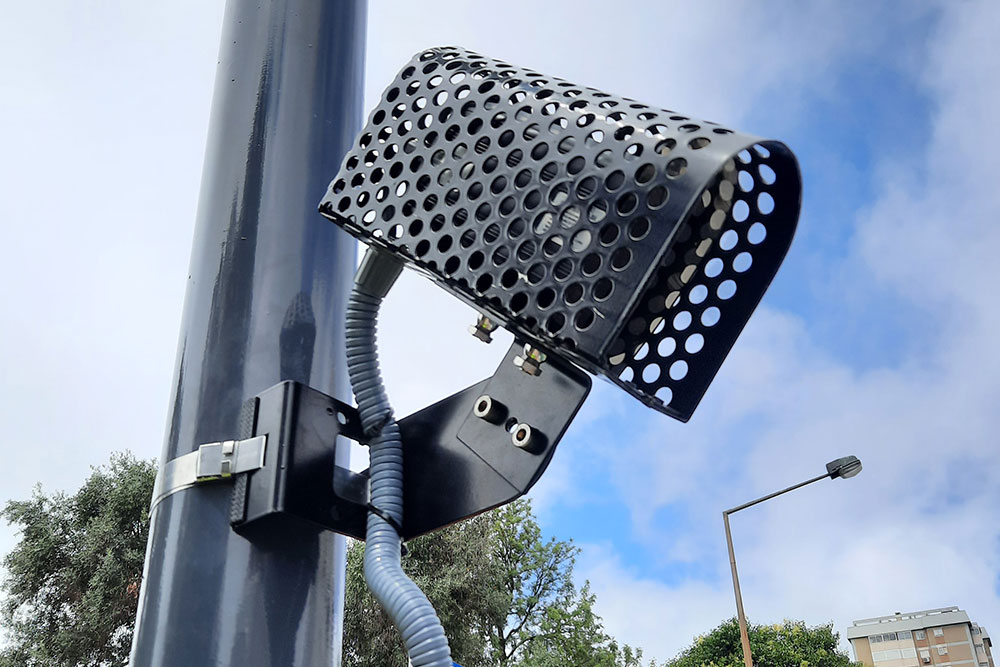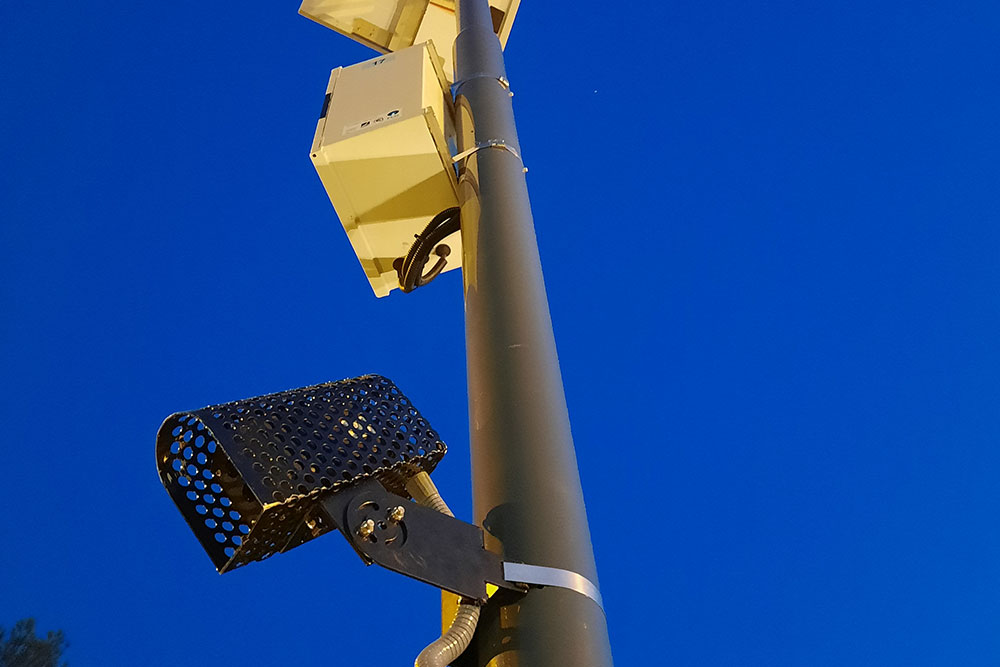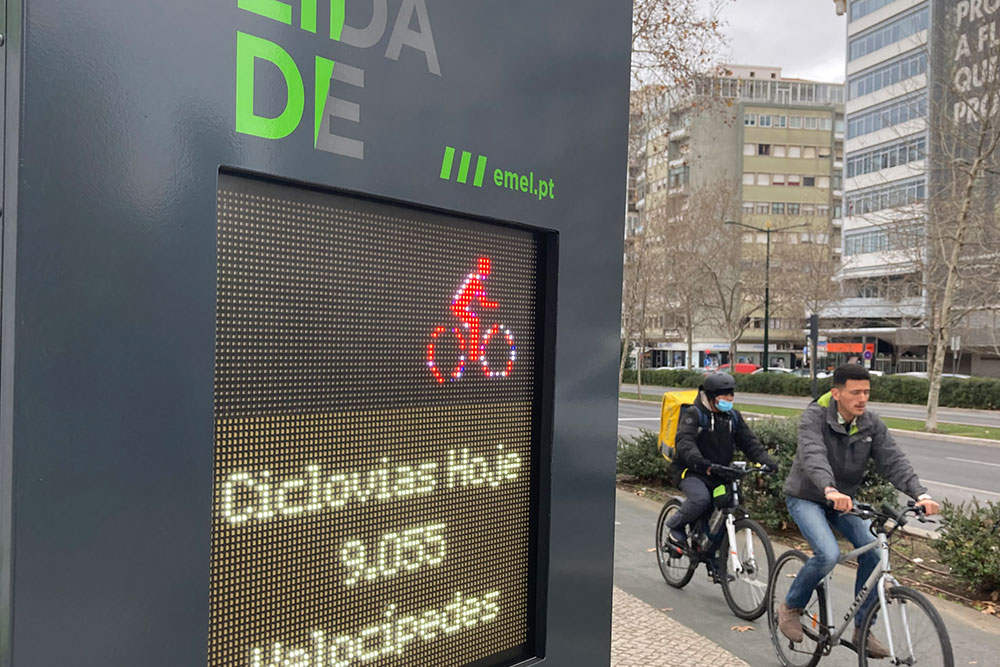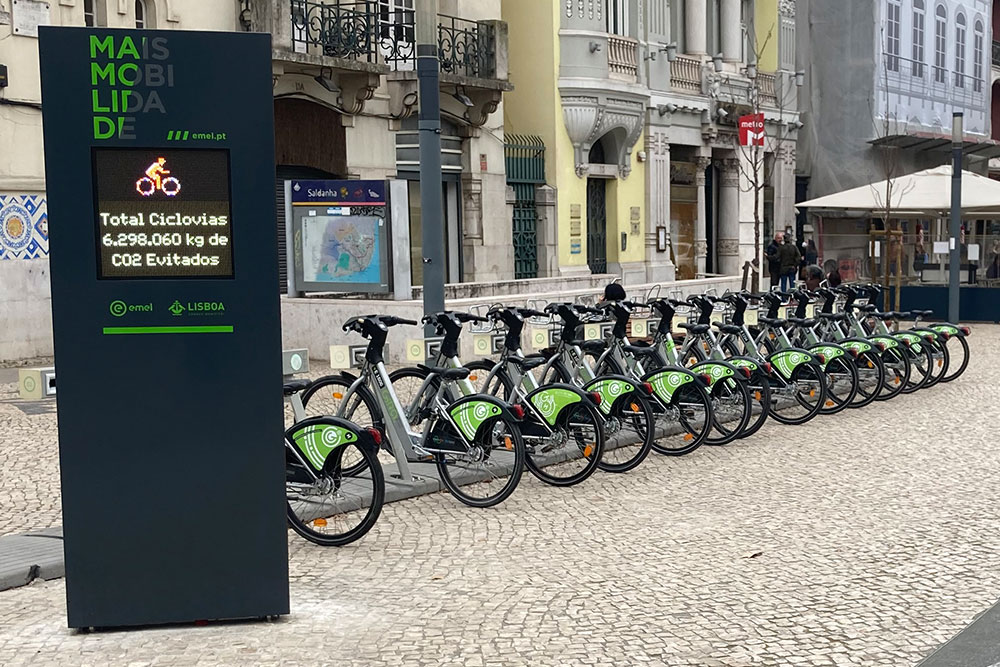 We act to continue to be the company of reference
in improving the quality of life in cities. With this project we will:
01
Stimulate mobility efficiency.
02
Adapt to climate needs (-CO2).
03
Encourage active and healthy lifestyles.
04
Promote increased air quality.
05
Innovate in the public space.
06
Generate, share, and process data for more efficient urban management.
07
Enable public participation.
08
Raise awareness of sustainable development and lifestyle in harmony with nature.
09
Stimulate mobility efficiency.
10
Integrate information Technologies and social networks applied to the population's quality of life.
This project contributes to the following goals
of the UN Sustainable Development Goals:

( 11.6 ) By 2030, reduce the negative environmental impact per capita in cities, including by paying special attention to air quality, municipal waste management and others.
( 11.9 ) Support positive economic, social and environmental linkages between urban, peri-urban and rural areas by strengthening national and regional development planning.
We believe we should be agents of reflection and definition of the future of cities, offering the best solutions for each project.

Make your projects come true.