Quinta da Montanha – Wave.
To rehabilitate a degraded landscape and ensure its appropriation by the citizens, the Municipality chose to mark the main entrance of the Quinta da Montanha with an iconic play structure, with great impact, visitor retention capacity, and recreational value.

Interesting Facts – Due to the size and location of the equipment, this was an installation with exceptional means such as a large crane. The unique warranty conditions offered to the customer were successfully put to the test here.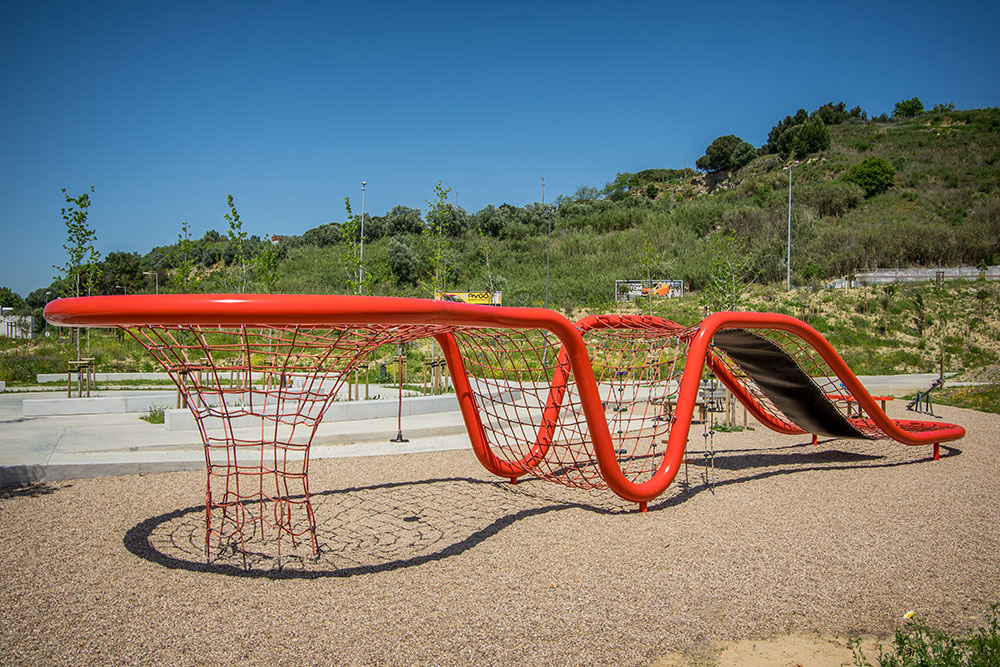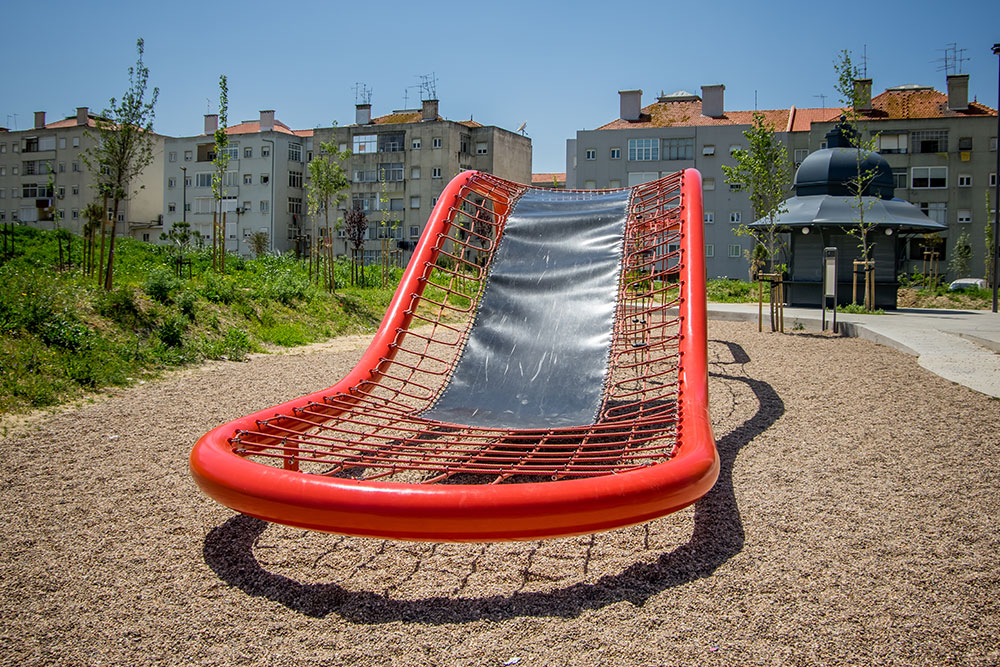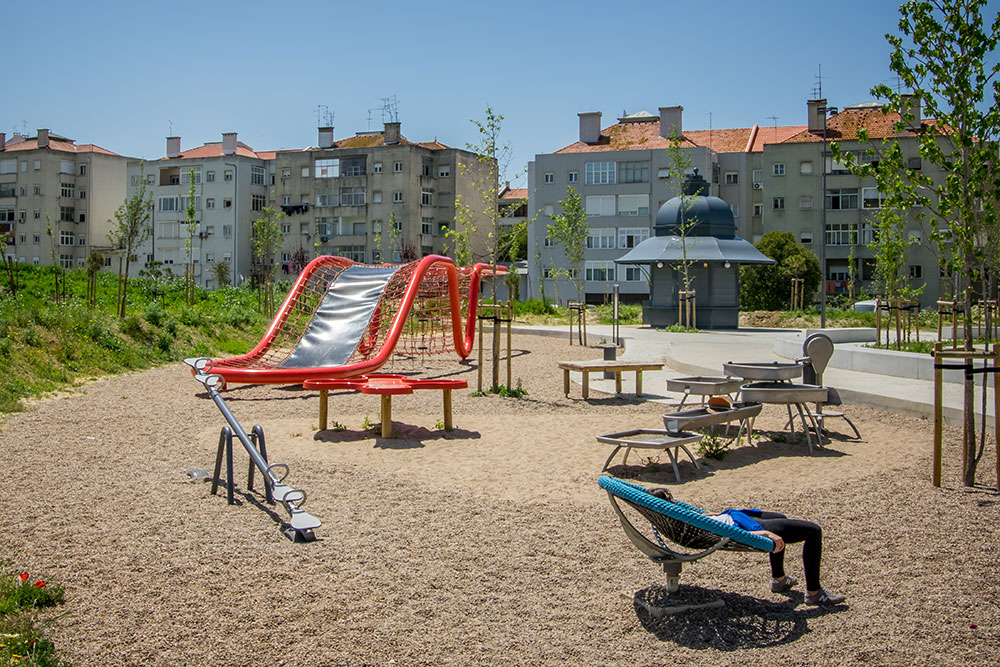 We act to continue to be the company of reference
in improving the quality of life in cities. With this project we will:
01
Encouraging an active and healthy lifestyle.
02
Innovate in public space.
03
Promotion of social inclusion and accessibility.
04
Stimulating Play and Recreation activities - developing cognitive, physical, social, and emotional skills.
05
Promoting happiness, communal and individual, in an urban environment.
Este projecto contribui para as seguintes metas dos
Objectivos de Desenvolvimento Sustentável da ONU:

( 11.3 ) By 2030, enhance inclusive and sustainable urbanization and capacity for participatory, integrated and sustainable human settlement planning and management in all countries.
( 11.7 ) By 2030, provide universal access to safe, inclusive and accessible, green and public spaces, in particular for women and children, older persons and persons with disabilities.
We believe we should be agents of reflection and definition of the future of cities, offering the best solutions for each project.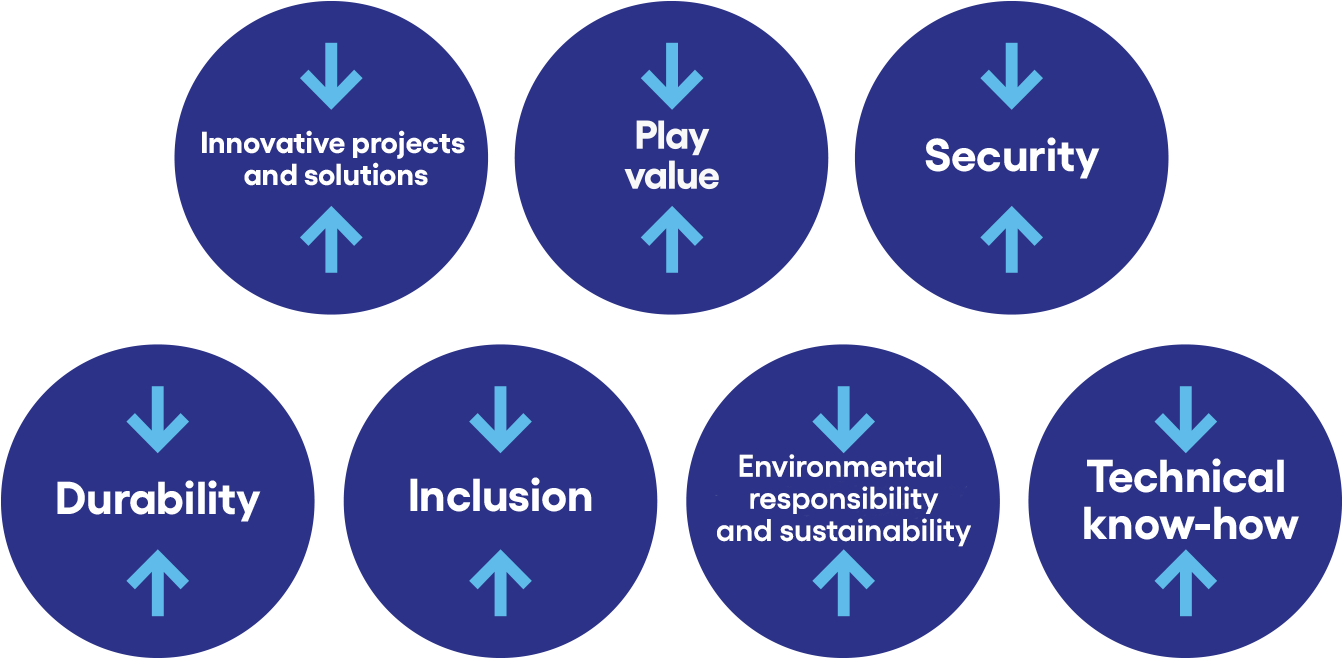 Make your projects come true.