The exterior spaces are one of the key pieces of the emblematic real estate endeavor of Prata Riverside Village. A project with the signature of Renzo Piano, considered one of the biggest names in architecture worldwide, it assumes a unique personality, but perfectly integrated in the surroundings and in the waterfront, supported by numerous stores, services and leisure equipment, for the whole family.
The award-winning national Landscape Architecture office – TOPIARIS – was responsible for the design of outdoor spaces, and VIBEIRAS / MOTA-ENGIL for its execution.
For an area of excellence, these reference players found in GASPAR the ideal partner to design and implement an appealing, safe, and inclusive space for games and playtime. A space that draws the youngest and from which they do not want to leave, gives life to the landscape on the banks of the Tagus.
Impact on the City – The opening to everyone's enjoyment of Lisbon's eastern riverfront, turning the page on an industrial landscape, called for the life and future vision that only children can bring to landscapes.
In conjunction with striking architectural and sculptural pieces, it was important to find a solution full of playful value to properly integrate noble natural materials like Robinia, offering the best to the youngest.
Interesting Facts – It is a space designed and executed by a private promoter, then handed over to the city and to the Lisbon citizens. An inclusive equipment for all, next to the largest piece of public art in the capital – LISBOA, a monumental sculpture from 1999 by sculptor José Guimarães.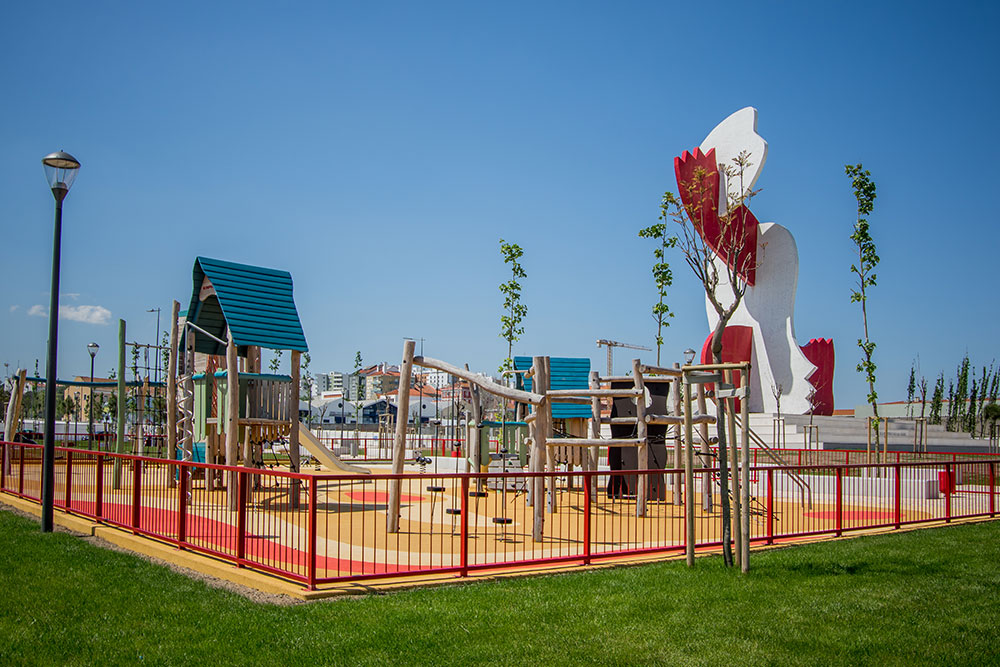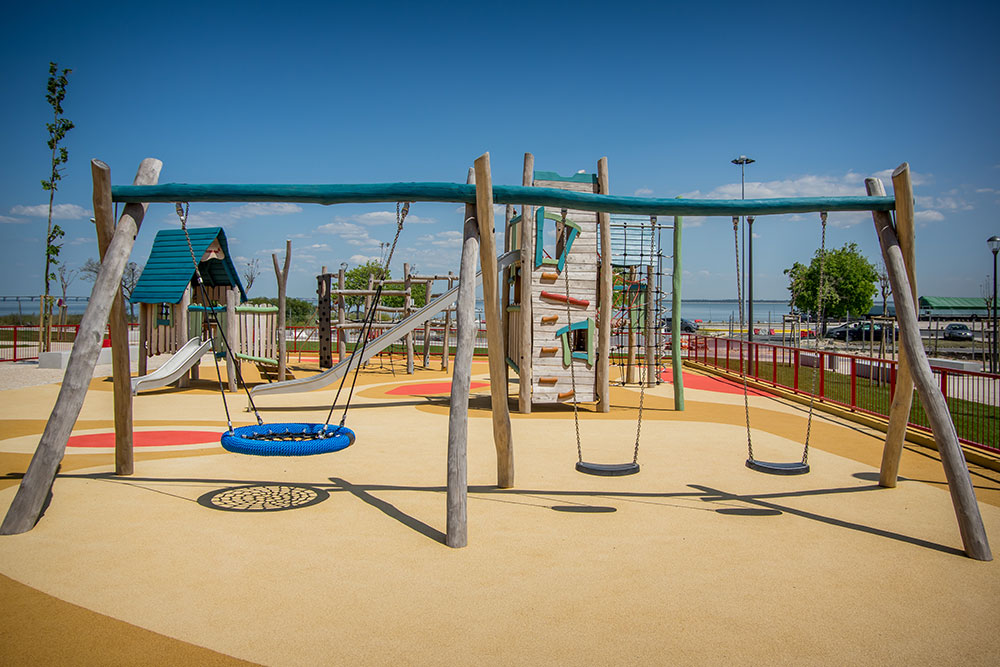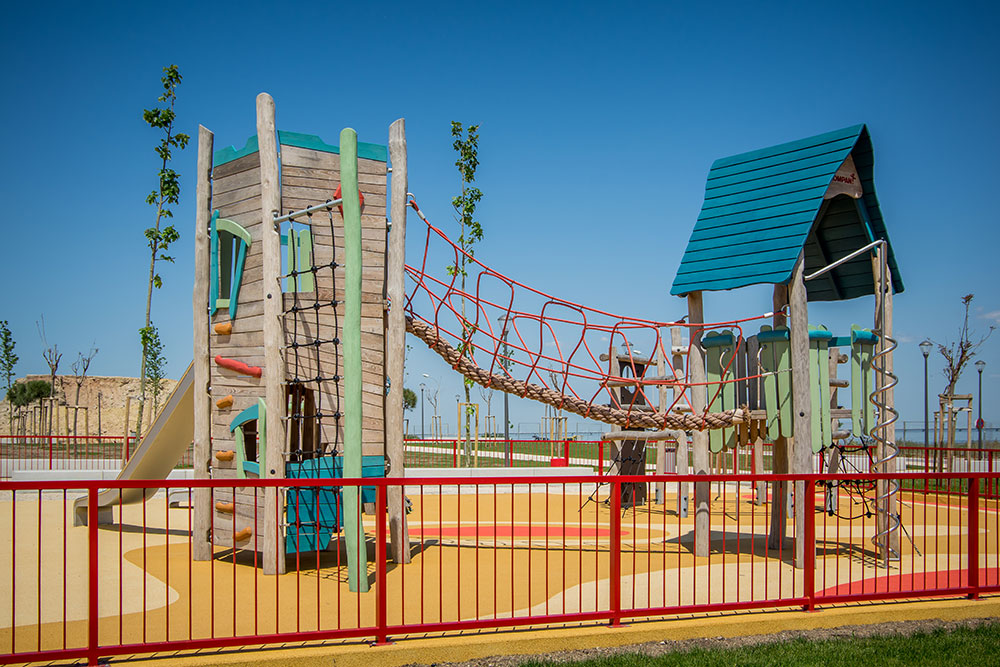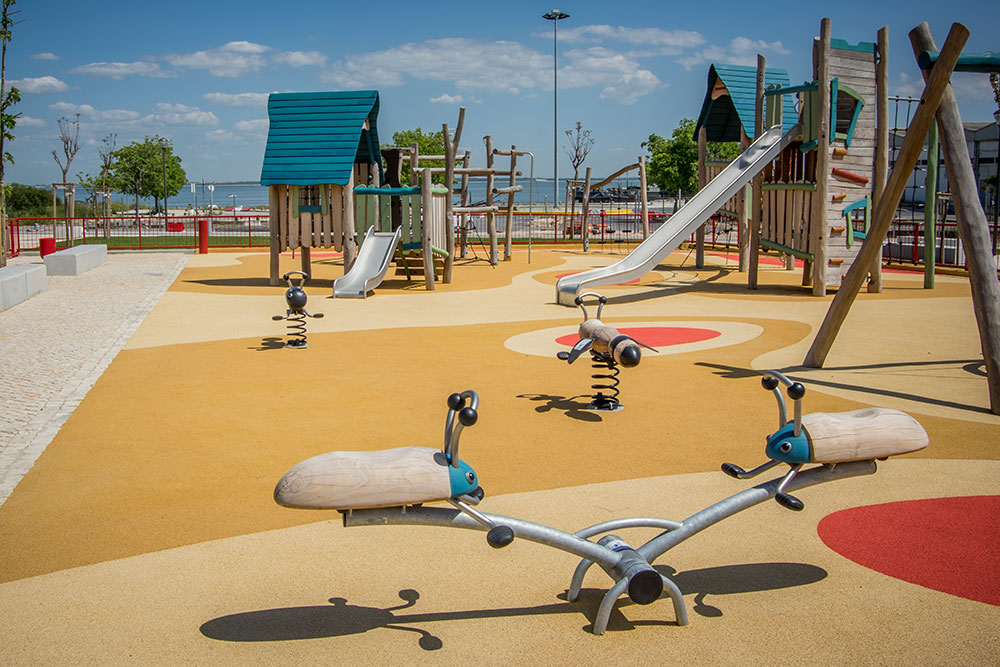 We act to continue to be the company of reference
in improving the quality of life in cities. With this project we will:
01
Encouraging an active and healthy lifestyle.
02
Innovate in public space.
03
Promotion of social inclusion and accessibility.
04
Stimulating Play and Recreation activities - developing cognitive, physical, social, and emotional skills.
05
Promoting happiness, communal and individual, in an urban environment.
This project contributes to the following goals
of the UN Sustainable Development Goals:

We believe we should be agents of reflection and definition of the future of cities, offering the best solutions for each project.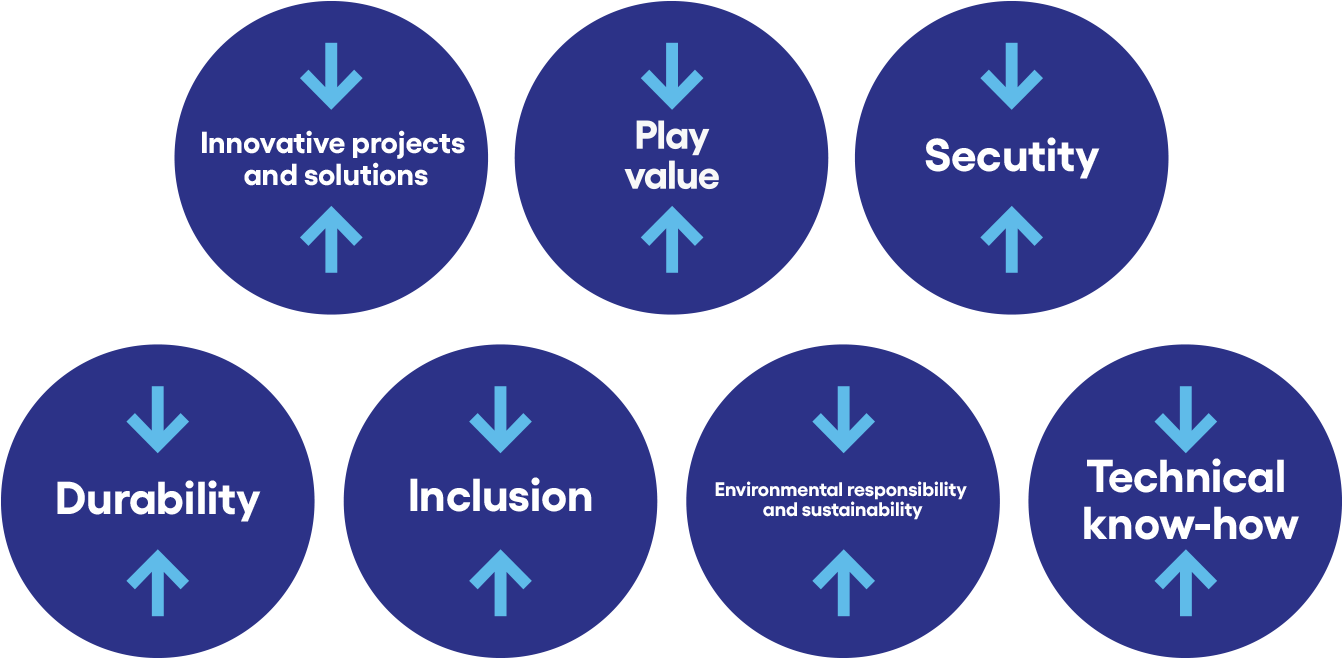 Make your projects come true.