The famous Campo das Cebolas' public space Requalification Project, by architect João Luís Carrilho da Graça and landscape architect Victor Beiramar Diniz, was only completed with the placement of a three-pole playground integrated in the plan. A carefully tailored solution that meets the strictest criteria of aesthetic and functional quality.
The concretization of a long-standing ambition of that Parish, which seeks to offer the best conditions to resident families and visitors.

Impact on the City – The playground solution came to trigger the dream of a new Lisbon that is reborn in each rehabilitated square. What used to be a disorganized parking lot is now an intercultural meeting area, full of life and joy, between the most emblematic buildings of the city and the river. All of this in a neighborhood where there seemed to be no room for children.

Interesting Facts – Archeological findings prolonged the construction time and required special solutions to protect this heritage.
All materials and finishings were chosen in detail to ensure integration in an iconic setting of the city, in this project of excellence.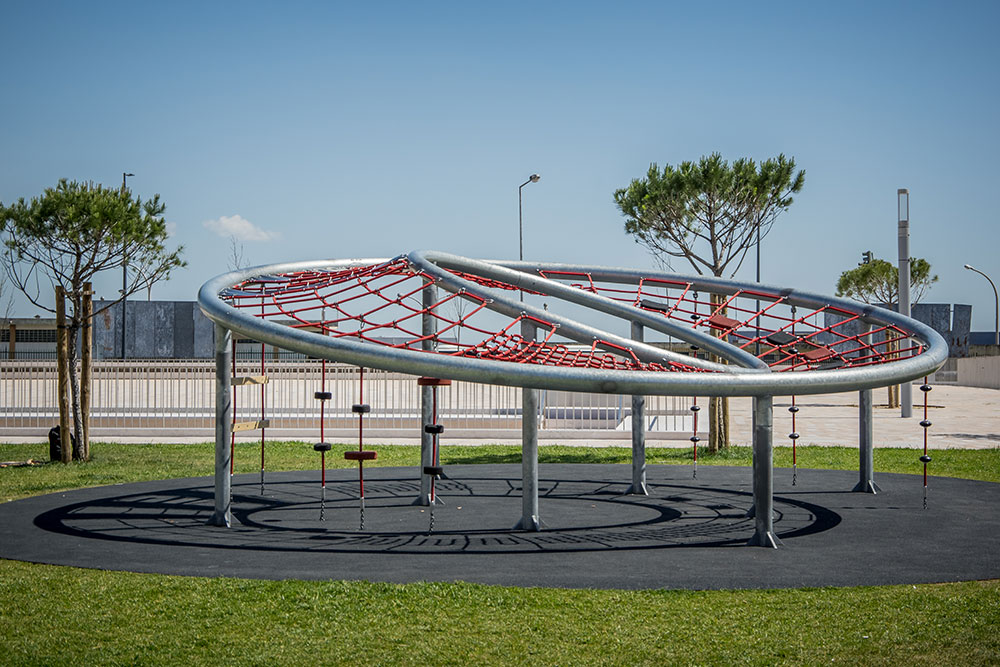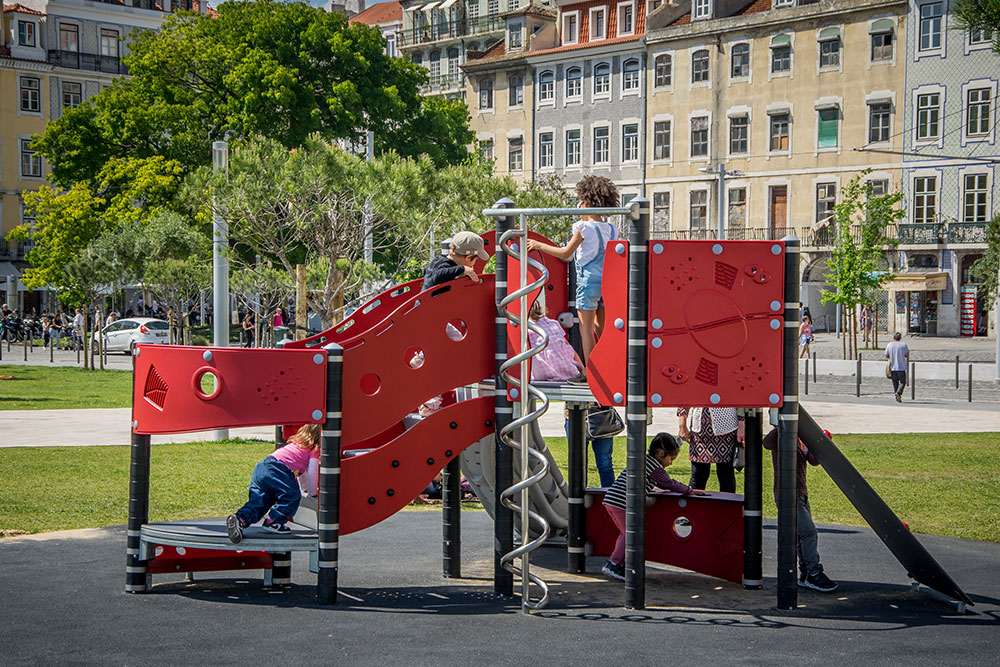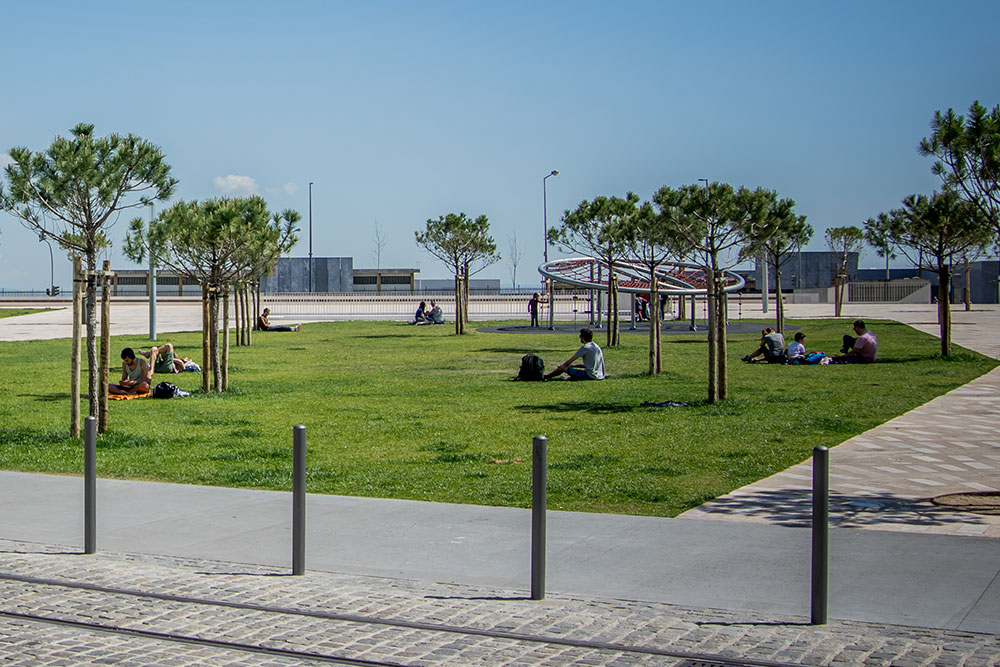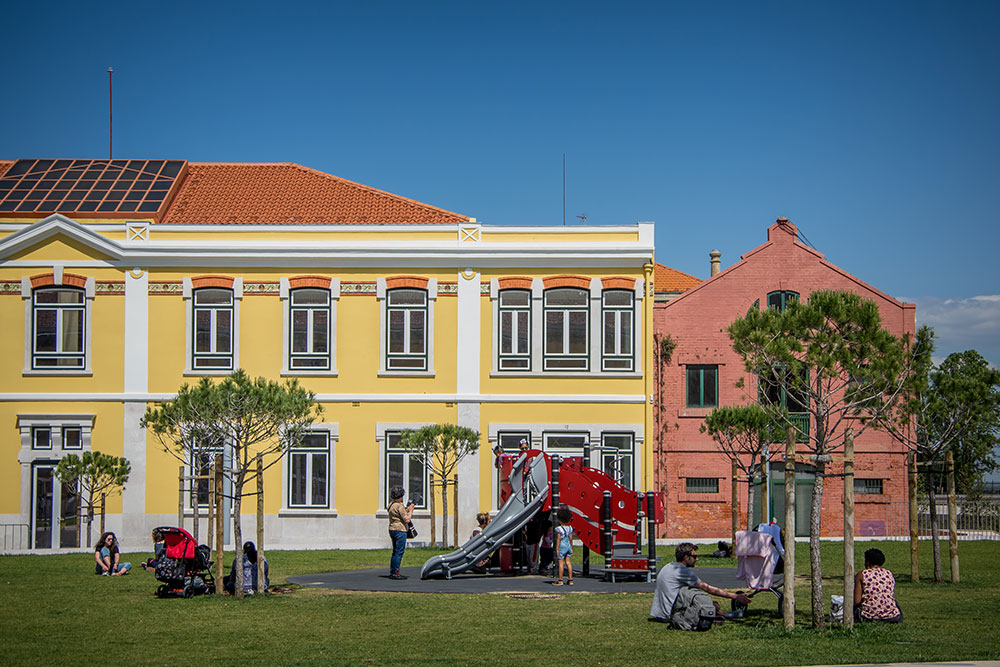 We act to continue to be the company of reference
in improving the quality of life in cities. With this project we will:
01
Encouraging an active and healthy lifestyle.
02
Innovate in public space.
03
Promotion of social inclusion and accessibility.
04
Stimulating Play and Recreation activities - developing cognitive, physical, social, and emotional skills.
05
Promoting happiness, communal and individual, in an urban environment.
This project contributes to the following goals
of the UN Sustainable Development Goals:

We believe we should be agents of reflection and definition of the future of cities, offering the best solutions for each project.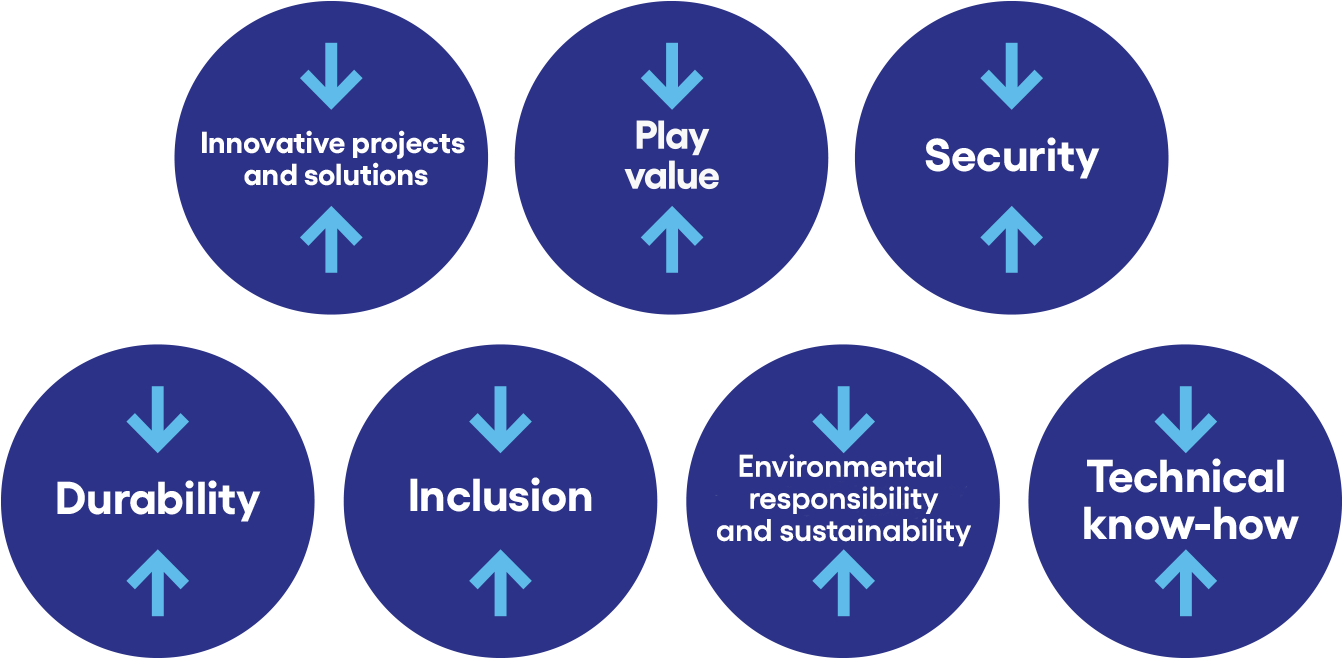 Make your projects come true.